Introduction to this Autoresponder Message Series
This Autoresponder Messages section is my attempt to help new Internet marketers, specifically those in the Empower Network home business.
Though these messages are used almost exclusively to promote my Empower Network business, you will see that I also recommend products or tools that I use in my business. I find it much more efficient to have my team members use the same tools that I use, if they even feel they need these tools. Many do and many don't.  And, I coach them on these tools in my weekly webinars.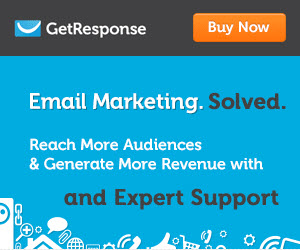 For example, I use GetResponse as my email marketing platform. I've used it for years. The internal training resources are exceptional and customer support is top notch.  There are several components to a successful email marketing program. Here's an quick overview.
1. Drip or content messages
2. Email blasts
3. Opt-in form to build a subscriber or member list
This section is devoted to one aspect of an effective autoresponder: drip or content messages. These are messages that an Internet marketer sends to members of his or her list that are designed to add value or knowledge to others. They are not designed to sell. They are designed to bring people into your sales funnel. They are used to develop know, like and trust with your subscribers. These autoresponder messages are time sequenced. You can send them quarterly, monthly or weekly. For more information, see this article on Email Marketing Success.
I have created this series, that I myself actively use to send to my list with a spacing of 5-7 days. There are no restrictions on any of the information I am providing here in these messages. Feel free to use them in your own email marketing campaigns; edit and use them to help you create your own content messages and grow your business. You do not have to a member in the Empower Network business; nor do you have to be a member of my team to use these emails to help you grow you Internet home business.